Click below to See a Selection of My ArtWork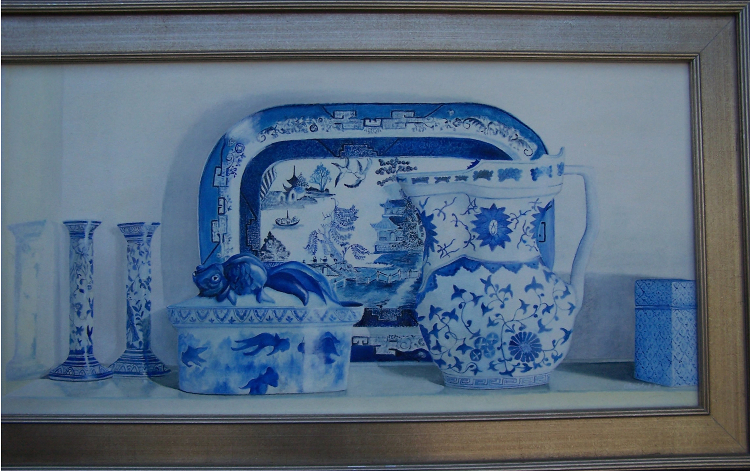 Artist's statement
I am a representational artist. My paintings, usually in oil, are interpretive of natural scenes of interest along the shoreline of Connecticut, as well as on trips in the United States and Europe. I am interested in the challenge one finds in the painting of figures, seascapes, landscapes, still lifes, and florals, both in the studio and en plein air.
My artistic training started during my middle school years and continued with formal training in high school and university. Through workshops, many at the Lyme Art Association over the years, and interest in internationally recognized art found in museums and exhibitions around the world, my art education is on-going.
Over my painting career, I have been elected to full artist membership in significant art associations, e.g., Lyme Art Association, Madison Art Society, Guilford Art League, Westport Arts Center, Old Greenwich Art Society and the National Arts Club of New York. I am a past president of the Essex Art Association and the Lyme Art Association. I have served on the Boards of Directors of the Madison and Guilford organizations. I have exhibited at the Greene Gallery in Guilford, Chester Gallery in Chester, Barn Gallery in Clinton, and the Red Barn Gallery in West Tisbury (Martha's Vineyard). I exhibit regularly at the Madison and Guilford association venues, in the Greene Community Center's Menunkatuk Room throughout the year, as well as the annual art exposition on the Guilford Green.
In 2010 I was featured on the Madison CT. Community Access Television program, Meet The Artist. The feature covered my painting career through examples of work from years ago to the present. Many of my award winning paintings were featured. For example, my "Daffodils and Lemon" a still life, received the Hide Tatebe Memorial Award at the 110th Artist Members' Show at the National Arts Club of New York.